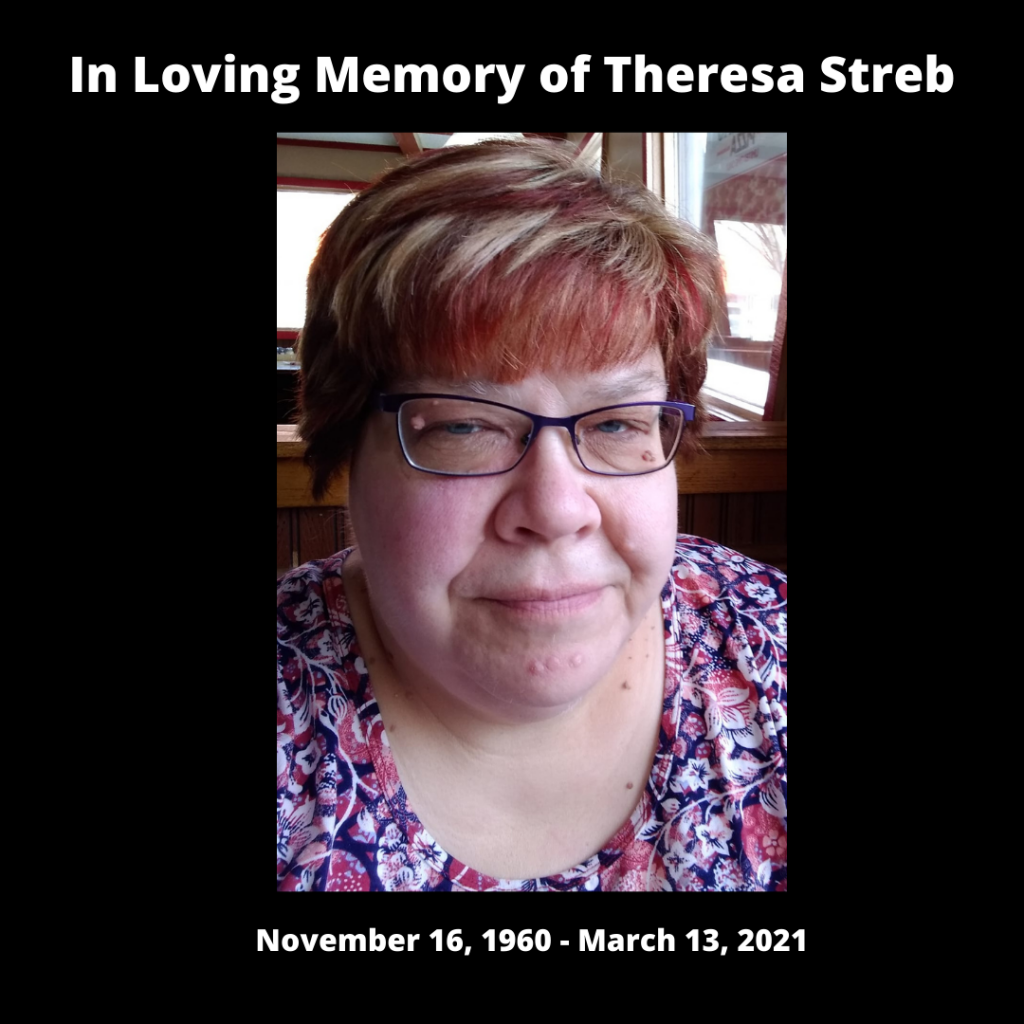 It is with great sadness that we inform you of the passing of our director on Saturday, March 13, 2021. Theresa served the community of Lyons, as library director for 34 years. The following is courtesy of keysorfuneralhomes.com
Friends may call on Friday, March 19, 2021 from 1-3 PM at the Weeks-Keysor Funeral Home, 5 Phelps St., Lyons, NY. Facemasks will be required. Funeral Services will be private. Burial will be in South Lyons Cemetery.
In lieu of flowers, memorial donations in her name may be made to Lyons Public Library, 122 Broad St., Lyons, NY 14489.
Theresa was born in Fulton, NY on November 16, 1960 the daughter of the late George and Ruth Senecal Streb. She earned her Bachelor's Degree in English and a Master's degree in Library Science both from SUNY Geneseo. She has been with the Lyons Public Library since July of 1986. She was a member of the Lyons Heritage Society. She had been an active volunteer at Peppermint Festival, Erie Canal and many other other local organizations.
She is survived by many cousins, extended family and friends. She was predeceased by her parents and a brother Stuart Streb.